Client Testimonial
"Here are some of our favorite reviews from across Trip Advisor, Google, and hand-written thank you cards sent by happy travelers"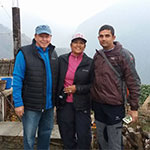 Shameek Chaudhari
Visited Nepal Tour 5 Nights 6 Days | 2nd September, 2019
Our (6pax) visit to Kathmandu- Chitwan- Nagarkot made on 25th January 2004 was fabulous. We had a truly wonderful holiday. Chitwan is excellent. Pleasurable experience!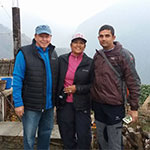 Prof. Young H. Yi. Ph. D
Visited Poon Hill and ABC Trek | 2nd September, 2019
Nepal has lured me with her natural beauty, scenic views, majestic and lofty mountains. Every time I come to Nepal I get to experience a difference. There are many memorable and delightful tales that occurred while taking a round trip to Annapurna Circuit with my reliable guide Mr. Dawa Sherpa singing "Reshamphiriri". My trek to Thorung Pass was also a memorable one full of excitement. All the wonderful moments, which I got to spent in Nepal, are bliss of solitude, which will be captivated in my heart and mind forever and ever!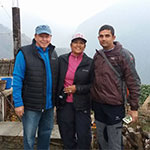 Hyung Vum Lim
My friends, and I landed in Kathmandu to trek to Everest, Khumbu Region on the 30th of August 2004. The total days for us to complete our trek was 11 days. We with our guide flew to Lukla to start with the trek. We never realized how we got over with our trek as every moment was a pleasant one. Carrying warm memories of the days spent in Nepal we are flying back. The trip was wonderful! Thank you Raaika!
« Previous
1
2
3
Next »