Client Testimonial
"Here are some of our favorite reviews from across Trip Advisor, Google, and hand-written thank you cards sent by happy travelers"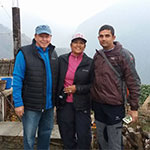 Shilpa Khadka
Visited Instant Rara | 2nd September, 2019
Raaika Travel, the event managers of Rara Festival 2001, 12-14 October, did an excellent job, they made all of us our trip marvelous! My three days stay in Rara was a mixture of all, I had fun and frolic, I had excitement and adventure and I had the sense of calmness and peace of mind. I got so near to the unique unmarred beauty of Rara Lake and the surrounding area that I felt I have lived the right moment right.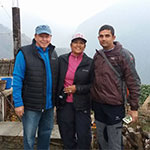 Mr. Park Jongh Oh
Visited Nepal Tour – 7 Nights 8 Days | 2nd September, 2019
Whenever I have traveled to Nepal I never felt that I am traveling to a foreign land. Lumbini, Chitwan, Poakhara and Kathmandu- I have got the opportunity to be fully acquainted with. I pray to god that he gives me chances to step in all place which are equally beautiful potential destinations of the country like Rara Lake, Bardia National Park, Royal Sukila Phanta wildlife Reserve, Mustang, Manang and many more. Nepal shall always remain as the place to be visited again and again in my heart and mind.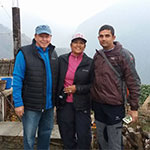 Pinsan Panyamag
Visited Paradise and Adventure Tour (Bardiya / Khaptad/ Suklaphanta) | 2nd September, 2019
My friend, Ms. Sarawal Riewsoonthorn and I were in Nepal for 12 days for Tour Nepal Adventure from 26th Dec 2003- 6th January 2004. Our stay in Nepal was very nice. We had a very good, experienced and well qualified guide with us, who really helped us to make our trip adventurous. The trip on a whole was nice and impressive.
1
2
3
Next »